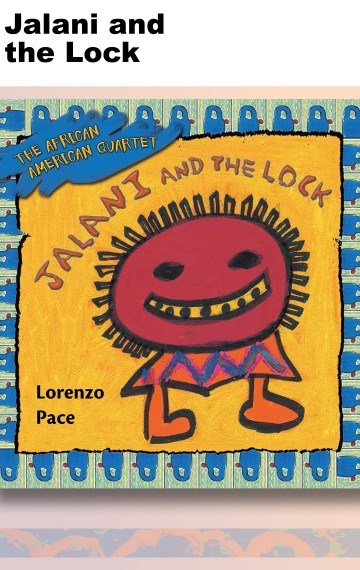 Publisher:

Rosen Publishing

Edition:

The African American Quartet

Available in:

Hardcover and eBook

ISBN:

9781477792773

Published:

January 15, 2015
Purchase
Jalani and the Lock is a "stunning" and award-winning book that vibrates with color, emotion, and a compelling story about the darkest period in American history. An iron lock enslaves Jalani and strips him of his language, his clothes and his food. Yet, prideful memories of Africa keep Jalani fighting on. Ultimately, Jalani passes on to his children the importance of remembering and the will to triumph against all odds. An inspirational and educational read for children of all ages.
The highly acclaimed children's book was named "One of the Best Children's Books for 2001 by the Los Angeles Times , and is a recipient of the "Skipping Stone Stone Honor Award". Jalani and the Lock was recently made into an animated musical and performed in Amsterdam, the Netherlands.
Dr. Lorenzo Pace is the author of Jalani and the Lock, a tale inspired by the story of his great-grandfather who was captured in Africa and brought to America to become a slave. Pace's beautiful story about the fictional Jalani's chained arrival in the United States tells an uplifting story for children about his ultimate freedom.